While at first glance, these may appear very much like my recent
Mini Apple Cake Bites recipe
(just in a larger form), these are not quite the same. I found an old bottle of Angry Orchard Hard Apple Cider in the fridge that had gone past it's "best if used by" date, so naturally I wanted to try baking with it.
Much to my surprise, it made these apple cakes smell really, really good. The cakes remained moist and had a great floral kind of apple smell as I ate them over a three day period! There might be something to baking with this hard cider stuff.
I need to circle back around and get a better photo for these at some point. Quite honestly, this was photographed really quick just for Instagram's tall photo ratio, but I wanted to get the recipe in here, so I don't misplace it.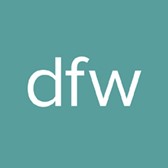 About Digital Food Works
This recipe was developed by
Curtis Lawyer
for use on the Digital Food Works website. DFW provides photography and design services for businesses with things to eat and drink!
Recipe Notes
*** CINNAMON CRUNCH TOPPING ***


INGREDIENTS
1/4 cup light brown sugar
1/4 cup crumbled graham crackers
2 tablespoons all-purpose flour
2 tablespoons butter (cold)
1/2 teaspoon ground cinnamon
Mix the Cinnamon Crunch Topping
Add all the ingredients to a bowl and using a fork, "cut" the butter into the mix until everything is thoroughly combined. (Just keep pressing down on the butter with a fork until there's no visible signs of butter left.)